Welcome To
Jefferson High School
1243 20th Street, SW Cedar Rapids, IA 52404 | 319-558-2435
1
Softball: Varsity vs. Iowa City High (Home)
Jun 1, 2023
•
5:30 pm-9:00 pm
Cedar Rapids Jefferson High School Softball Complex
1
Softball: Varsity vs. Waterloo West">Multiple Schools (Away)
Dubuque Senior High School
1
Softball: Varsity vs. Iowa City High (Home)
Cedar Rapids Jefferson High School
A message from our principal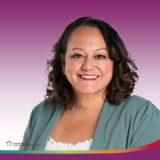 Jefferson High School – A Great Place To Be
Welcome to the 2022-23 school year, and all the great things that are about to happen. Finally, we will be able to do the things that complete the high school experience – assemblies, concerts, athletic events, advisory competitions, so much more… It is time! Time to have some fun while we are learning. This is going to be a great year and a great place for our J-Hawk students to grow and learn.
The big news at Jefferson is the beginning of the transitional program for all 9th graders. Jefferson Freshmen Core was developed after the proven success of our BlendED Academy, a program that supports the whole child. Students that participate in BlendED have a higher success rate throughout high school, proving that an individualized model of teaching creates an ideal learning environment. We all know how difficult the transition is between middle school and high school, especially with 90 minute classes.  That's why Jefferson developed the program for all incoming freshmen, the Freshmen Core. Ninth grade = High school success.
This allows students to take their standard required classes, and have them broken out into smaller, digestible classes. In the last two years we have studied and expanded the program, with wonderful success. Now, it's time for all 9th graders to benefit. We have 4 cohorts, allowing students to be involved in all areas of curricular, co-curricular, and extracurricular activities. Innovative furniture will allow students to interact in new, exciting ways to improve their learning. We can't wait to get started. 
Last year I talked to our students about being the change they want to see in their lives. This still holds true. We encourage all students to get involved, try new things, stretch themselves and see all the talent that is inside, waiting to burst out on the scene. We are here to help and support all the efforts our students make. It is a great time to be a J-Hawk. #WestsideBestside
Mike Hawley, Principal
Jefferson High School