Welcome To
Jefferson High School
1243 20th Street, SW Cedar Rapids, IA 52404 | 319-558-2435
7
Wrestling: Boys Varsity vs. Cedar Falls (Home)
Dec 7, 2023
•
7:00 pm-9:00 pm
Cedar Rapids Jefferson High School Gym, East (Entire)
14
Wrestling: Boys Varsity vs. Dubuque Wahlert Catholic High School (Away)
Dec 14, 2023
•
7:00 pm-9:00 pm
Wahlert Catholic High School
4
Wrestling: Boys Varsity vs. Prairie High School (Home)
Jan 4, 2024
•
7:00 pm-9:00 pm
Cedar Rapids Jefferson High School Gym, East (Entire)
A message from our principal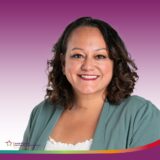 Welcome to our inclusive and empowering learning community! I am thrilled to be your interim principal as we embark on a journey of personal growth and positive change. Here at Jefferson High school, we believe that each and every one of you has the power to make a difference not only in your own lives but also in the world around you.
Our school is a place where diversity is celebrated, and everyone's voice is valued. We are committed to creating an environment where every student feels seen, heard, and supported. Together, we will cultivate a culture of respect, empathy, and understanding.
I encourage you to embrace your unique abilities, passions, and perspectives. Dare to dream big, think creatively, and challenge the status quo. Be the change you want to see, not just in your own life, but in the world you live in. Your ideas, actions, and contributions matter, and they have the power to shape a brighter future.
As your interim principal, I am here to guide and support you on your journey. My door is always open, and I am eager to listen, learn, and work alongside each and every one of you. Let us embrace this opportunity together and create a school where we can all thrive and make a lasting impact.
I am excited to get to know each and every one of you, and I cannot wait to witness the incredible transformations and achievements that will take place within our school community.
Together, we will make a difference!
With great anticipation,
Jessica Luna
Interim Principal
Jefferson High School